---
Strategery is a J 105 raced in Portsmouth, NH,

This site is for friends, family and those interested in learning about racing. We will post weekly journals, race results and crew bios/photos.

Even though you can't race with us onboard, you can through this site

Race hard...live longer.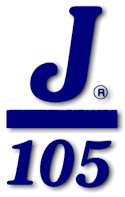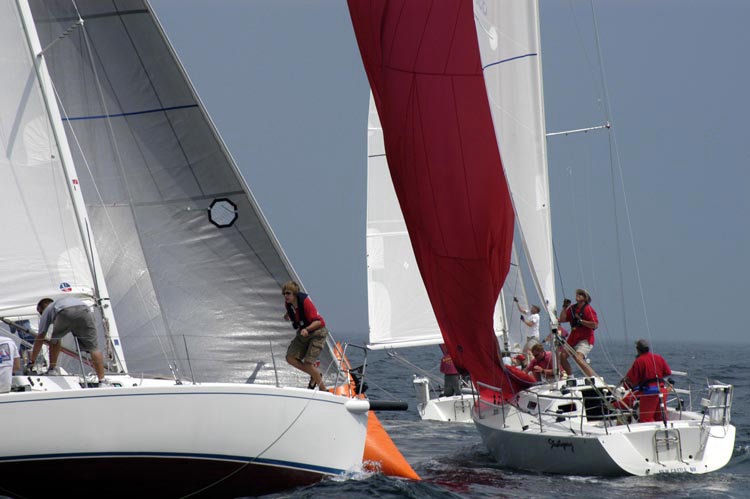 Photo by William Lane Photography
NEWSFLASH:
Strategery is for sale! One of the cleanest 105's available.

All,

We're selling "Strategery" a 2001 J/105 with a proven race record and all legal class upgrades. She won her local fleet of 5 105's 2005 weekly summer season.

We're asking $115k $105k for the boat (hull #398) with 2006 sails.

This boat is the cleanest J/105 you will find, and is offered at a significant discount to recent investments on the boat.

Fantastic shape - B&G Hydra 2000, Raytheon Wheel autohelm (2005), KVH Sailcomp with Maxi displays. Garmin 276C GPS (2005). Comfort package. Two tone decks. 2001

Sail inventory - 2006 Ullman Aramid Class Jib, 2006 Ullman AP 89 Spinnaker, 2005 Ullman AP Jib, 2005 Ullman Main, 2003 Ullman class Jib, 2003 Carbon 150 Ullman Jib, 2003 Ullman Main, 2003 Ullman 89 Spinnaker, 2003 Ullman Jib, 2001 North 77 Spinnaker, 2001 North Sharkskin Main Blue Cushions, Grey dodger, cockpit cushions, Mainsail cover (2006 Grey, 2001 Red), Jib socks (North and Ullman), upgraded Mainsheet, new running rigging 2005, new backstay adjuster 2006, Jensen Marine CD/Stereo 2005.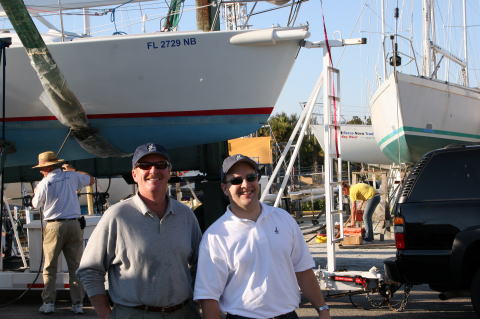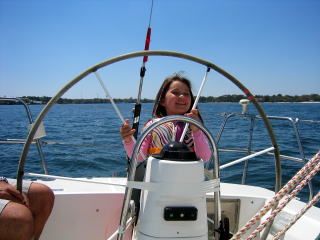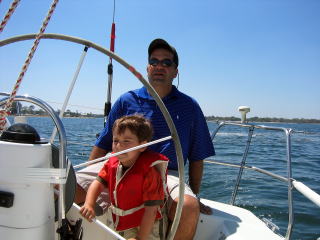 We start them young on Strategery!